Book Signing with Phoebe Howard
Cowtan & Tout, Suite B-254
Thursday, May 31 // 10:30 a.m. to 12:00 p.m.

---
---
Thursday, May 31
10:30 a.m. – 12:00 p.m.
Cowtan & Tout
DCOTA Showroom, B-254

---
About Phoebe Howard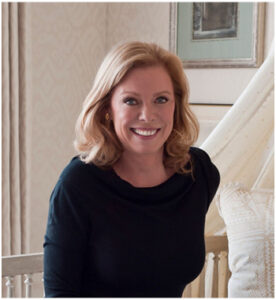 In 1996, Phoebe and Jim Howard opened the doors to their first Mrs. Howard store as a way to showcase Phoebe's decorating aesthetic and Jim's natural architectural talent. Since then, they have expanded locations throughout the South and have added another store, Max & Company. Now recognized as one of the foremost authorities on Southern style, Phoebe's work is best characterized by its timelessness and her mantra to "keep it pretty." Known for her fresh take on traditional style, Phoebe shares this penchant for creating stylish spaces in her first two books, "The Joy of Decorating" and "Room by Room." Phoebe's latest book, "Coastal Blues", focuses on decorating with beautiful blue color schemes and conveys the ease and elegance of shoreline living. She shares the charm found in never-before-published seacoast getaways, vacation cottages, beach houses, and luxurious seaside manors and shows design lovers how to make coastal style modern, fresh, and very much their own.