Keynote Panel: Livable Luxury
Fall Market 2018 PANELS + CEUS + TALKS
Thursday, November 8 // 10:00 a.m. to 11:00 a.m.

---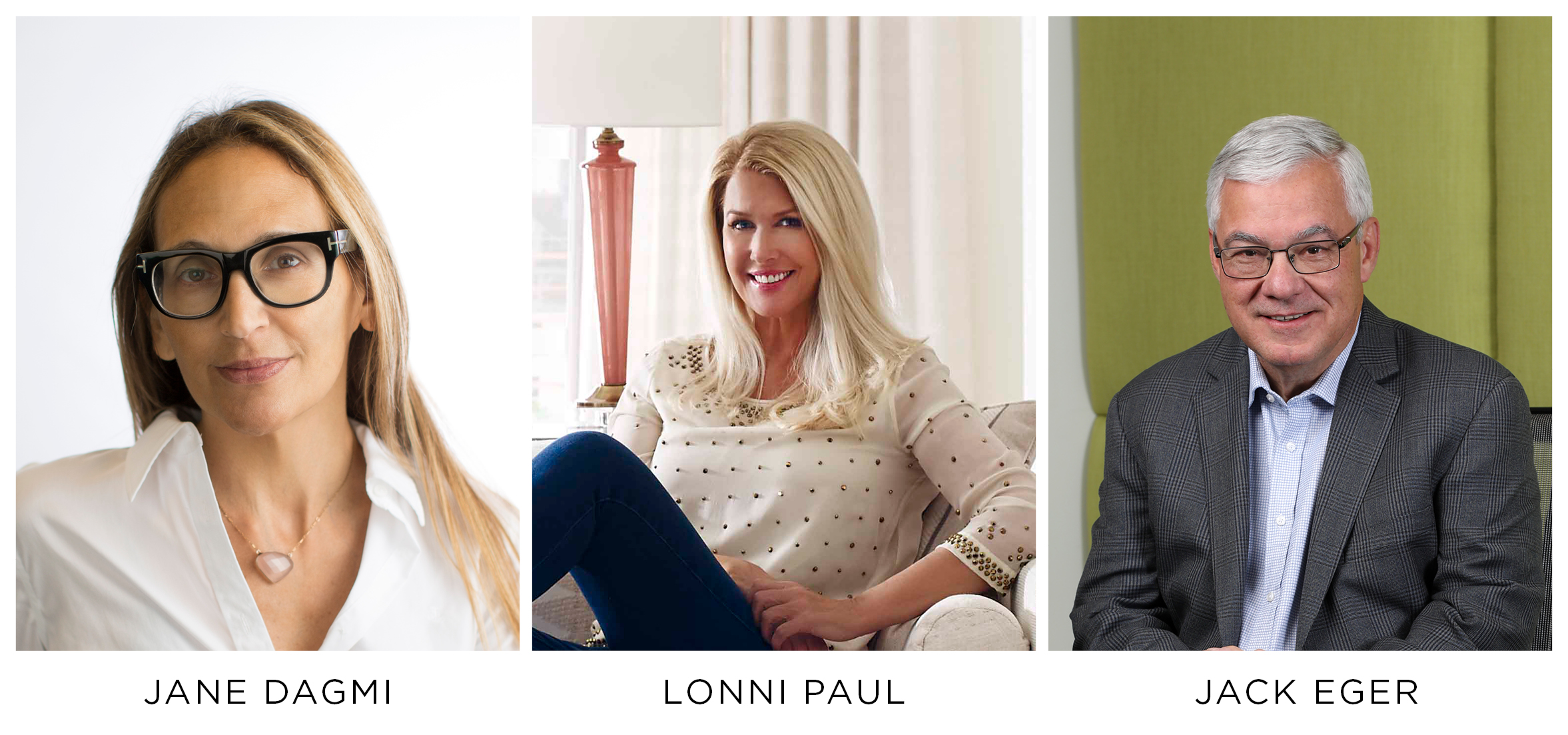 SPONSORED BY

10:00 a.m., Atrium C

LIVABLE LUXURY: Client-minded Design
Moderated by: Jane Dagmi, Editor in Chief, Designers Today
Panelists: Lonni Paul, Lonni Paul Design + Duralee Licensee / Jack Eger, Senior Vice President, Crypton®
What we once considered to be the ultimate in "luxury" home design has undoubtedly evolved — the days of the off-white (off-limits), sitting room are far behind us. Today, we're seeing a growing desire for home havens that offer a seamless synergy of personality and functionality — a place to gather, create, grow and really, truly live…without neglecting the aesthetics, of course. Designers Today Editor in Chief, Jane Dagmi, celebrity designer & Duralee licensee, Lonni Paul, and Crypton® Senior Vice President, Jack Eger, will discuss the latest innovations & trends in performance-first design, keeping clients and their lifestyles top-of-mind, and thinking outside the box to help make life easier, prettier and a little more luxurious every step of the way.
@dcotadesign     #dcotafallmarket