Work With a Designer
---
DCOTA Design Services, LLC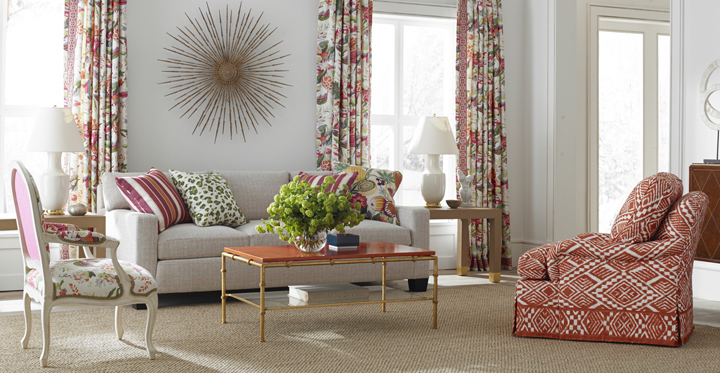 DCOTA represents thousands of manufacturers dedicated to offering the finest in interior furnishings and accessories. DCOTA Design Services, LLC is a unique and upscale design resource that provides the public with a Designer Referral Program and a Consulting & Buying Program.
954 921 7575
Email Design Services
---
Designer Referral Program
DCOTA Design Services' Referral Program is a complimentary service that helps individuals to locate a design professional to suit their taste, project scope, and budget. Whether building a new home, planning a renovation, or redecorating a single room, DCOTA Design Services will make the design professional selection process easier. Our professionals represent a broad range of styles and have been recognized by national trade associations and publications.
---
Art + Design Consulting & Buying Program
DCOTA Design Services provides a unique insider Consulting & Buying Program. Discriminating consumers not presently working with a design professional have the opportunity to purchase a limited number of items at to-the-trade only prices plus an administrative fee. This service extends a coveted privilege to select textiles and furnishings available only at DCOTA.
---
Admission Policy
Design and Trade Professionals
DCOTA is a to-the trade building. While designer registration is not required for admission to DCOTA, it is strongly advised. Registration insures that our mailing lists and data base are up-to-date. As a registered designer, you will receive regular mailings, emails about events and other communication that will keep you on top of your game as well as allowing you to participate in our Design Rewards Program. Design professionals are encouraged to enroll in our Design Rewards Program and earn qualifying points for benefits extended to frequent users of DCOTA throughout the year.
Qualified trade professionals arriving for the first time at DCOTA who wish to register and do not have credentials required for permanent registration as a designer or buyer will be issued a temporary trade buyer pass which will be made permanent once appropriate credentials are submitted. Designers and buyers are welcome and encouraged to bring their clients with them to DCOTA when they arrive to shop.
Each showroom must qualify design professionals and trade buyers when they enter unless they are not already a known customer of the showroom. Please be sure to have photo identification, business card and resale certificates with you when visiting to assure a hassle-free reception. Admission policies may vary from showroom to showroom as do sample and quote request requirements. If your client is with you, please have a private conversation with your sales person as to how you would like prices quoted during your visit.
Design professionals who wish to send their client to the building unaccompanied are encouraged to issue the client a letter of introduction on your design company letterhead instructing the showroom managers how they wish their client to be handled in business matters, or, call ahead for an appointment with the desired sales person. Encourage your unaccompanied clients to speak with DCOTA's Concierge on arrival for directions and orientation. Clients will be issued standard visitor passes by concierge, but letters are not required for admission.
Non-Solicitation Policy
Unannounced vendor solicitation for showroom representation is not permitted. Please contact the showroom to arrange an appointment prior to you visit. If complaints arise concerning product solicitation, DCOTA reserves the right to request that the visitor leave the premises immediately.
International | Exports
DCOTA International Export Services caters to the international trade and consumer communities. Discerning international clients, upon presentation of qualified identification, have open access to shop the resources and showrooms of DCOTA. The Referral, Consulting and Buying Services are available to these clients upon request.
---
Non-Trade and Other Visitors
All visitors interested in home furnishings and interior design are welcome and encouraged to visit DCOTA to browse our showrooms. Our lobby Concierge staff is available to provide you with an orientation and answer any questions you might have.
We encourage visitors to register so we might add them to our consumer data base in order to inform them of special events, speaker programs, and other times when we host public events in the building. Registration is not a requirement to enter DCOTA.
Visitors should understand that they are courtesy guests at DCOTA and that the showrooms are "to-the-trade" selling wholesale to interior design professionals and qualified buyers who purchase on behalf of their clients. Appropriate business casual attire is required, unleashed pets will not be allowed on the premises, and, visitor behavior must be respectful of the professional atmosphere of the building. Under age children are not permitted.
Most showrooms in the building welcome visitors to browse, a few do not; however, showrooms normally do not quote pricing or sell direct to consumers (policies may vary). Showrooms should qualify visitors when they enter, and acknowledge design professionals according to their own individual business requirements.
Many showrooms have licensed interior designers on staff, or on call, and DCOTA provides a Design Services program if you require professional assistance during your visit. An on-site buying service is also available to assist with any purchases you chose to make. (See below.)
If you work with a design professional and they have sent you to DCOTA unaccompanied, we suggest you bring a letter of introduction on company letterhead instructing the showroom managers how they wish you to be handled in business matters, and detailing any particular products they have selected for you to see. Perhaps they have called ahead for an appointment with the desired sales person. We suggest you begin by visiting our concierge desk for orientation to the building.
Tips for Non-Professional Visitors
Enjoy your visit: First time visitors to the design center will be impressed and amazed at the wide range and dazzling selection of top quality home furnishings. Most of the products you see are not available in any retail store. The selection and vast range of competitive products and brands can be confusing and even off-putting to the uninitiated consumer. Please remember that the showrooms are merchandised and staffed with the design professional, buying on behalf of a client, in mind. Much of the merchandise is called "ingredient product," since they require some alteration, fabrication, or installation.
Purchasing fabric by the yard, for example, requires detailed knowledge of upholstery techniques to appropriately estimate the amount of yardage required to cover a frame, taking into account durability, suitability, pattern repeats, matching, and widths.
Much of the furniture you see on display must be custom ordered, and is manufactured to fulfill each specific order. Many custom options are available, including size and finish, and these variables alter the price. Lead times for delivery can be long, depending on country of origin and manufacturing requirements. All custom orders require a non-refundable deposit upon placing the order, and payment in full before delivery.