Schumacher's iPhone app is here + This Summer's Trends
Posted on July 14th, 2016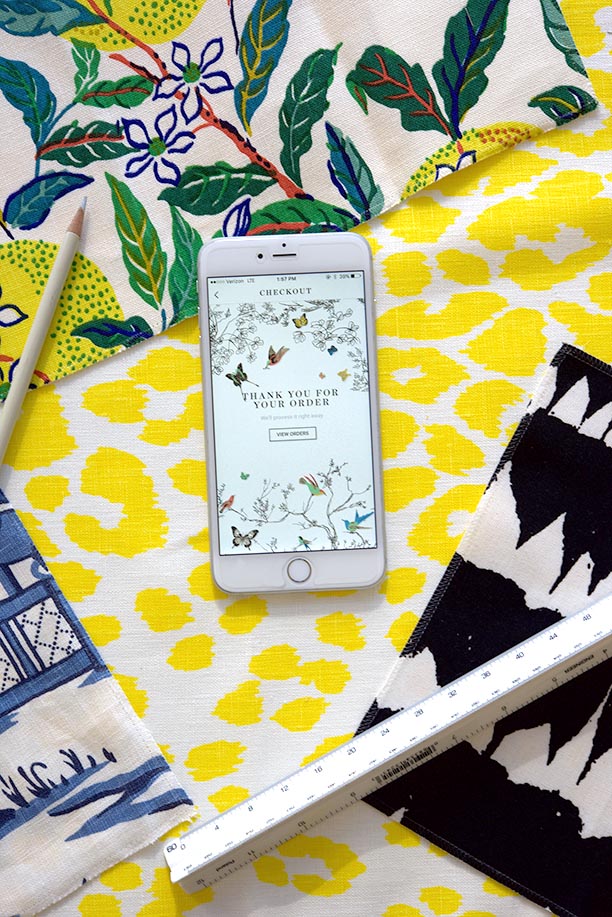 Schumacher | Suite A-108
Schumacher's just-launched iPhone app puts their entire portfolio at your fingertips, wherever you are. The state-of-the-art filters make searching for patterns, constructions and colors a breeze. Call in memos and place reserves and orders with just a few simple taps. Or save your favorites to your own personal folder to reference later. Built-in QR code technology means you can scan memos to instantly get full product info, check availability, and place reserves and orders. Download it to start shopping today!
---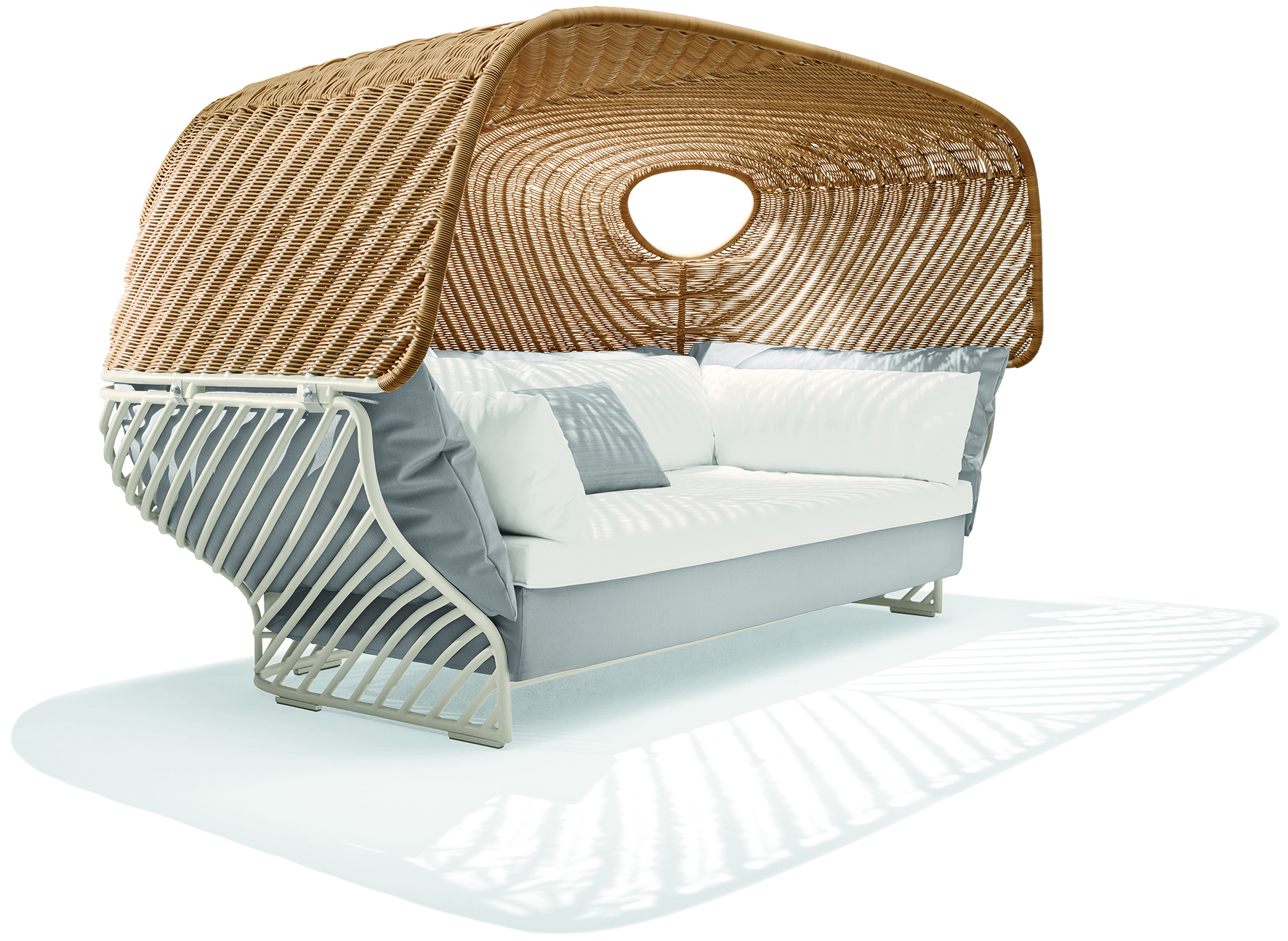 DEDON | Suite C-120
TIGMI
Merging sofa and shelter into a new typology, aesthetically satisfying and supremely comfortable, the TIGMI collection by Jean-Marie Massaud brings people together outdoors as never before. Named for a Berber word meaning both "house" and "shadow", this remarkably unified piece of microarchitecture offers the sense of being indoors and outdoors at once, recalling the relaxing atmosphere of a shaded bower.
---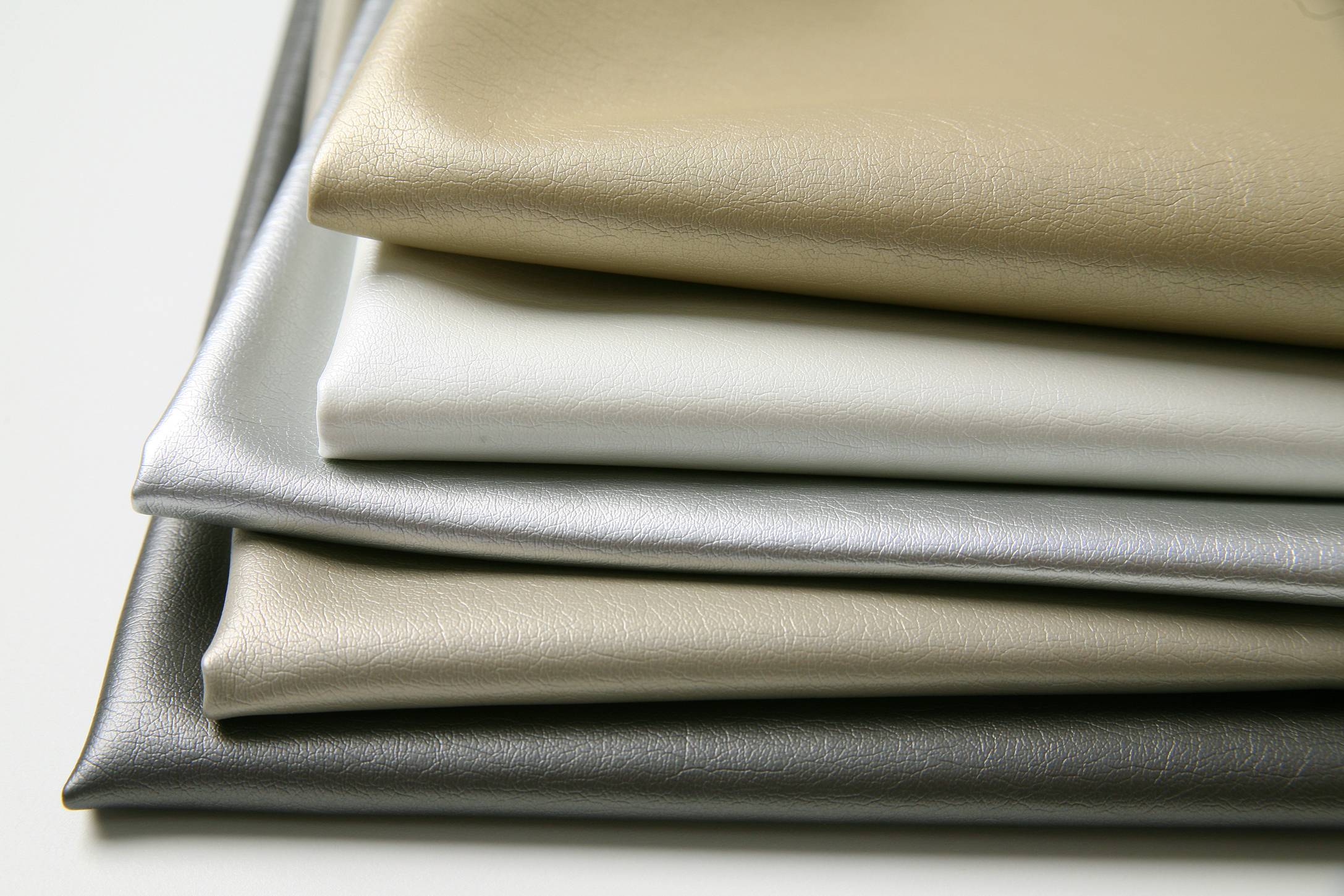 PINDLER | Suite C-230
Pindler is proud to present NuLeather, a faux leather product that is a necessity for contract and residential designers. NuLeather is soft and pliable with a high end look and finish, but has the qualities and properties of a contract quality faux leather. NuLeather is specially formulated to make it very easy to clean, and is stain and ink resistant. Additionally, NuLeather passes high hydrolysis testing, is cold crack resistant, and is anti-bacterial and mildew resistant. NuLeather is supple and easy to upholster with, and comes in a variety of colors to suit any designer's needs for faux leather.
---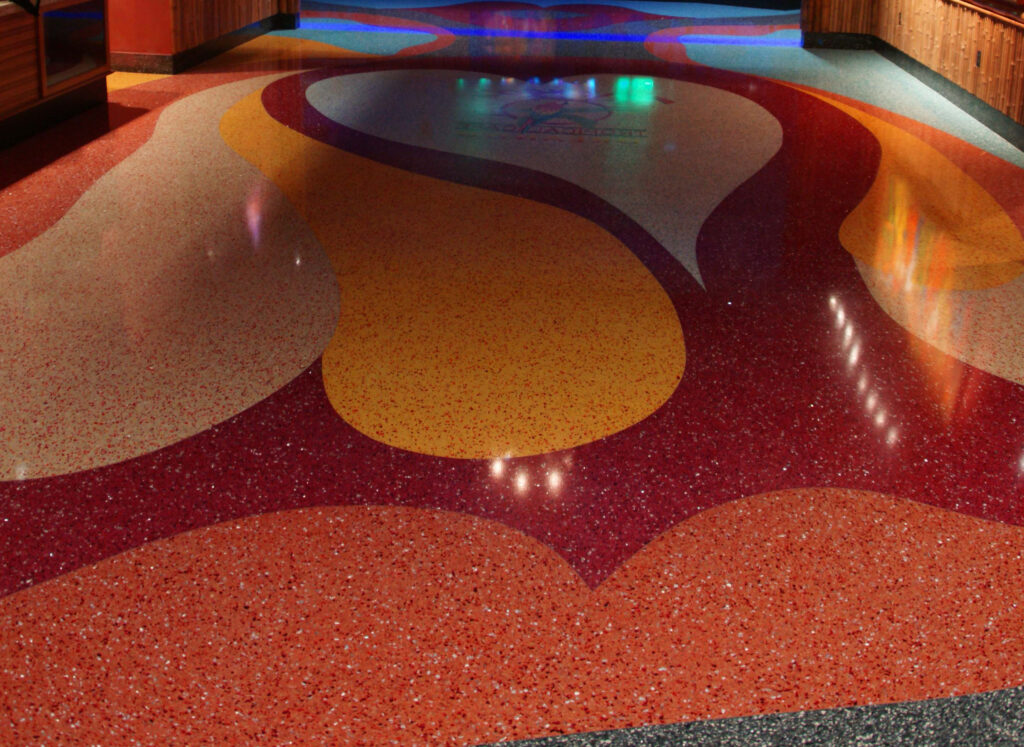 Terrazzo and Surfaces, The Resource Center | Suite A-124
The artistic elements of our terrazzo can completely change the appearance and feel of a room or an entire building. Our unique products lend themselves to a variety of designs – some architects and designers the floor a possible wall. Visit our display in The Resource Center for the latest products.
---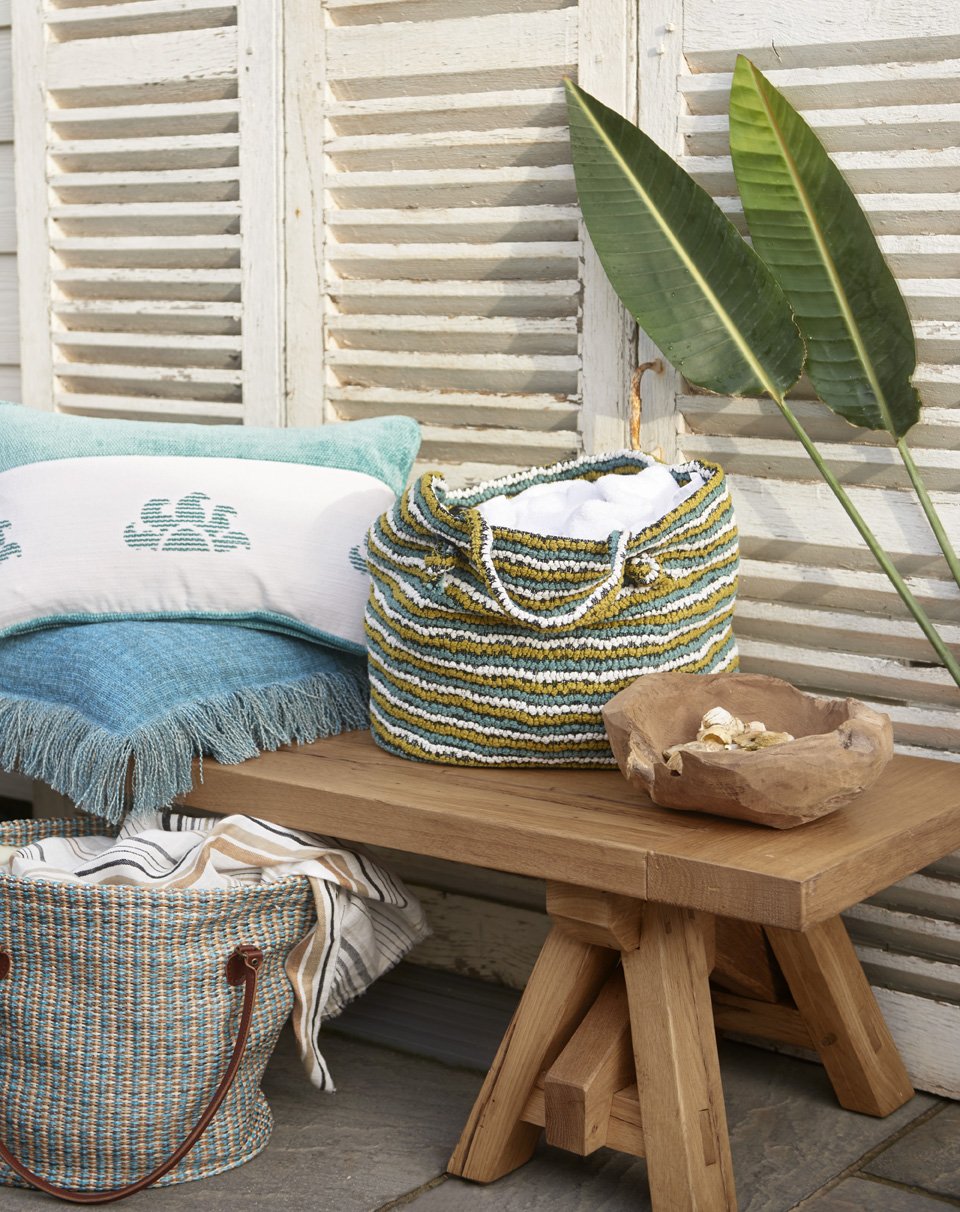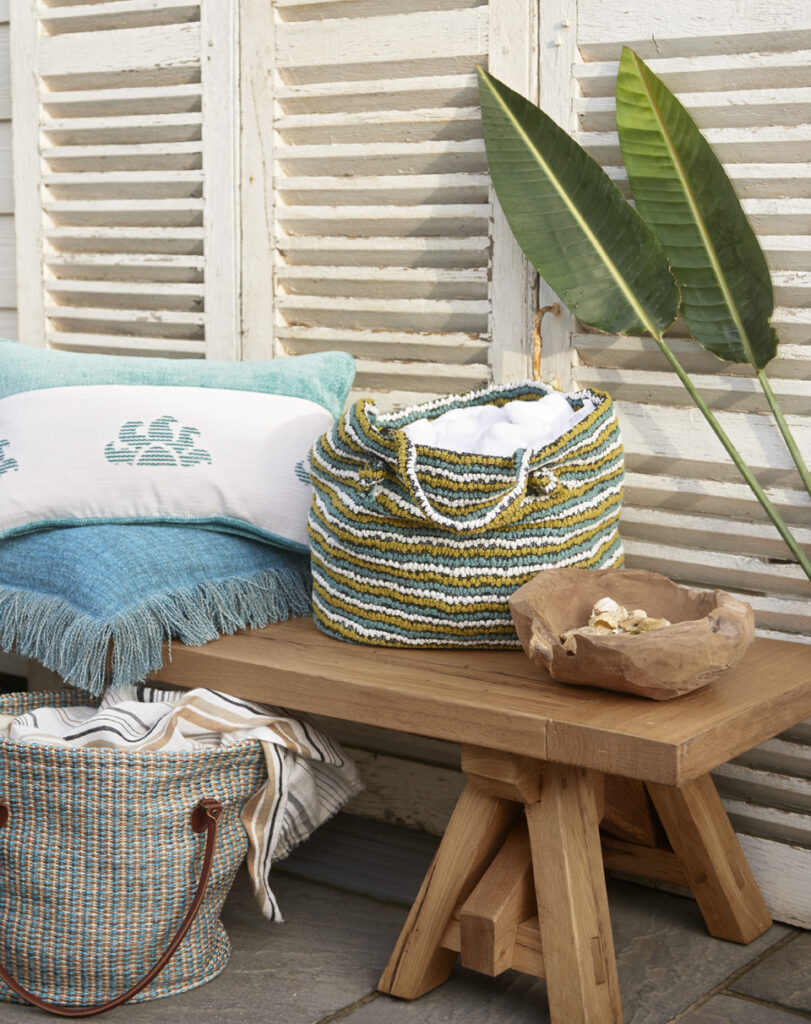 ROMO | Suite C-162
This summer, The Romo Group launches 6 new collections from Zinc Textiles. The 2016 collections take two distinctly different approaches; a relaxed trip to the coast, sees sun-drenched beachside living inspire the Sundown collection along with confident Kuba Cay weaves, casual Mustique prints and the long awaited Plage Outdoor Collection. However no holiday lasts forever and Zinc hasn't forgotten its urban origins, launching textiles and wallcoverings with the city in their soul; audacious displays of design and texture with Zinc's signature aesthetic and palette of chic neutrals and metallic. Along with the launch of these inspiring collections, the Romo Showroom has undergone a facelift!
---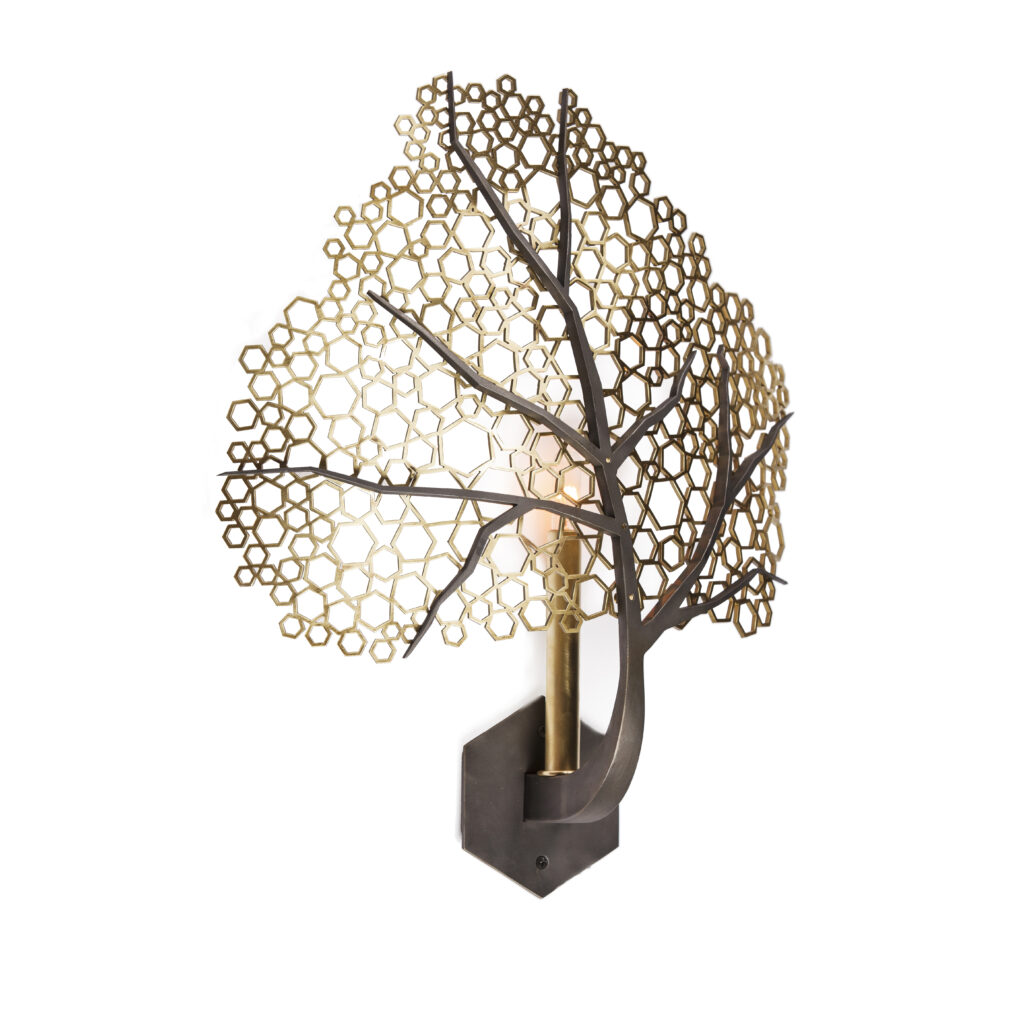 John Rosselli & Associates | Suite A-128
The "Corto" wall sconce is just perfect for South Florida, designed by Artist Justin Giunta for Avrett and available thru the John Rosselli & Associates Dania showroom. Working with the form of sculptural narrative in jewelry, Giunta's designs employ vintage materials & historical inspirations to create a narrative quality to each piece. In lighting this narrative is constructed through the history of light as it is represented through art and design. Each articulated shape of lighting represents some aspect of history and nature, luxury and luminosity, either in the form of inspiration or structural composition.
---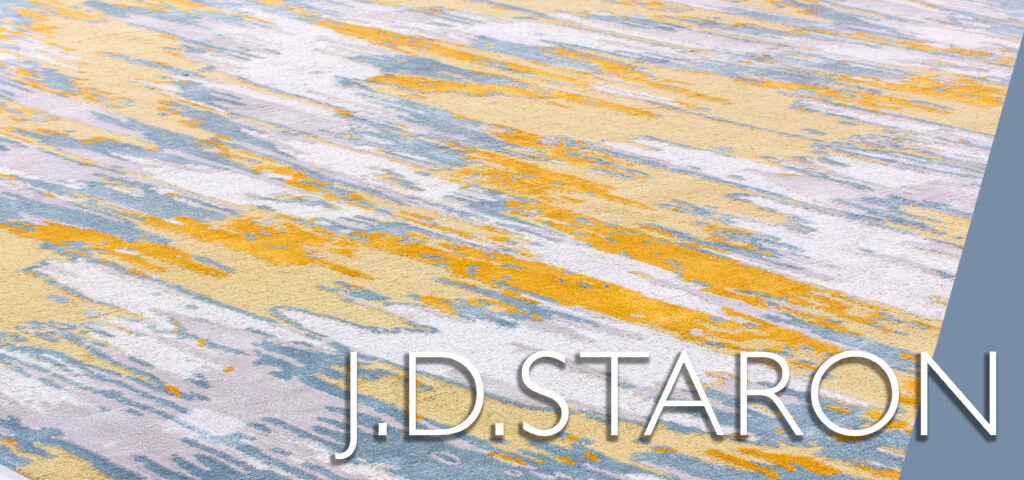 J. D. Staron | C-370
Bali Collection – Ti01K (100% Silk)
Jakub Staron drew on his artistry and was inspired to take hand Knotted weaves to a new level. Fresh, crisp, and exciting best describes the Bali Collection. He created a dreamscape of colors and patterns that are modern, plush, and velvety versions of Ikat and abstract designs. The hand knotted silk pile texture has a luxurious look and feel, and the corduroy ribbing offers an interesting texture.
---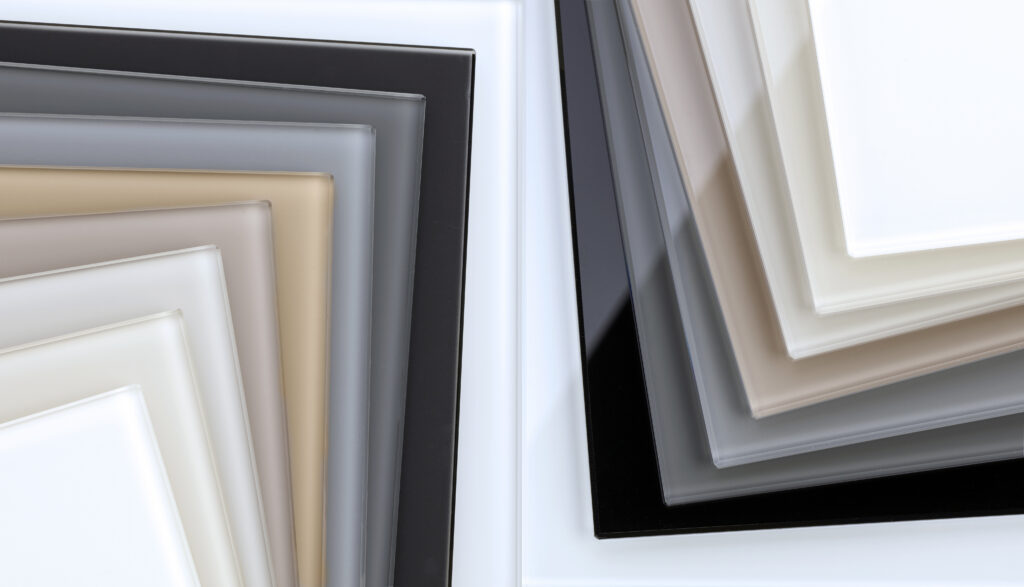 Poggenpohl | Suite C-138
Poggenpohl Introduces New Finishes
The Poggenpohl color pallette of selected "architectural colors" is being supplemented with new color diamond grey as well as the introduction of new glass fronts. Sixteen glass fronts are available in high-gloss and matte finish. "The Poggenpohl glass fronts offer a new visual depth; appearing to float on the cabinet front," states Neil Bailey, President and CEO of Poggenpohl USA/Canada. "The matte version has a sensual soft glow about it, while the glossy version offers our smoothest, flattest, truest reflective surface." To learn more visit www.fortlauderdale.poggenpohl.com
---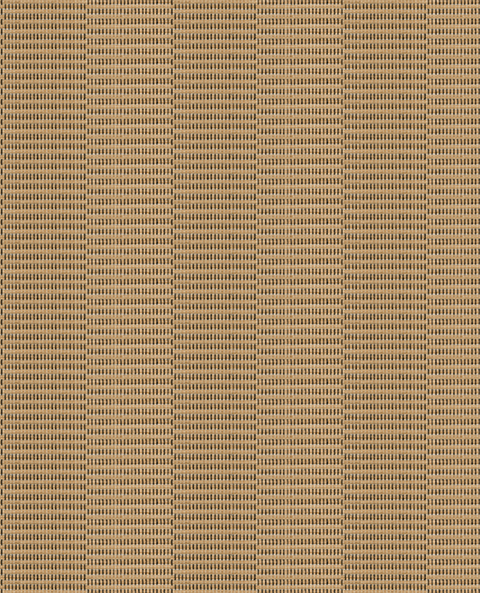 The Shade Store | Suite C-158
Introducing Cherokee and Dakota
The Shade Store introduces Cherokee and Dakota, the newest fabrics to be added to the collection of over 900+ materials. With options in multiple colorways, the new paper weave materials are available in all styles of Roller Shades and Panel Track Vertical Blinds and boast beautiful cool neutrals and warm, earthy tones. As with all Shade Store materials, designers can order free swatches online or pick them up at the DCOTA showroom. Be sure to ask about our new trade program which includes exclusive designer benefits and a new special discount program.
---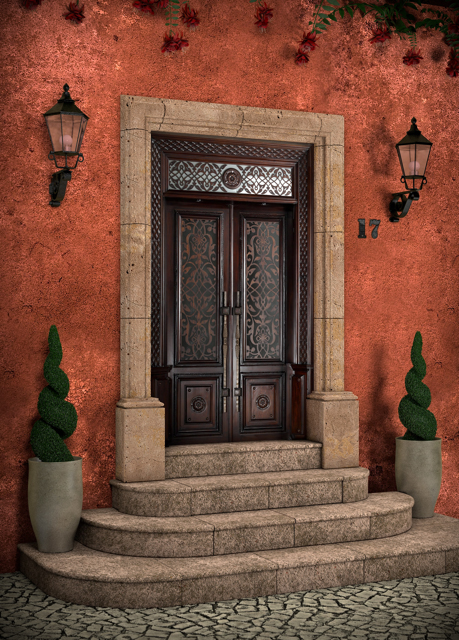 Inside The Art of Craftsmanship | Suite C-332
SILENT MAGICAL NIGHTS
Superbly carved Seike wood structure, which protect the glass inserted within. Bottom section of door is adorned with carved-wood decorative applications such as flowers and studs. The extra large wrought iron handle gives harmony and elegance with wooden blocks on each end. Imported Italian luxury hinges compliment the structure. For more information, go to www.insideartisticdoors.com or email info@insidecorp.us
---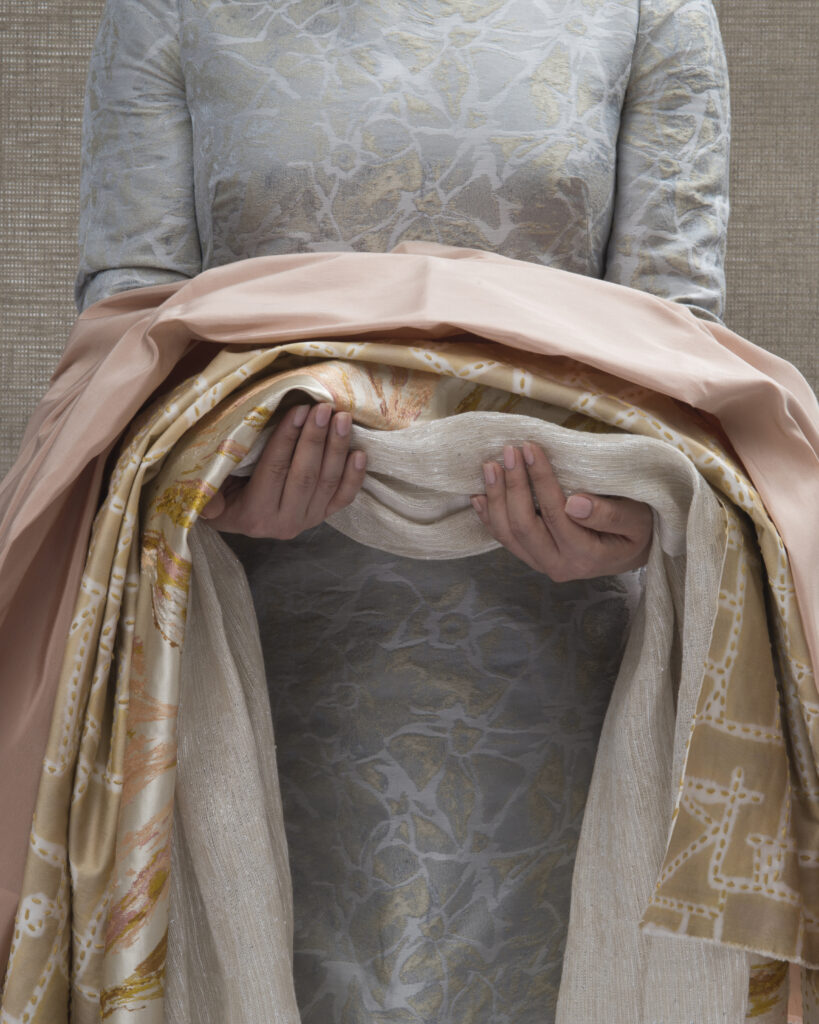 Donghia | Suite C-250
Born from the sand and polished by the wind, Desert Bloom is the beauty of nature's extremes. The Collection is inspired by desert terrain, drawing upon drier textures with bold patterns. Organic and classic devices offer layers of depth and create movement, reflecting sun-baked wild flowers. Striking yet nuanced colors are introduced through the collection, featuring saturated jewel tones, sunset combinations of pinks and corals, and vibrant greens. Elaborate textures and innovative compositions fully express the mood of this timeless Collection. Evoking the beauty of a spectacular landscape, Desert Bloom represents night and day, earth and sky.
---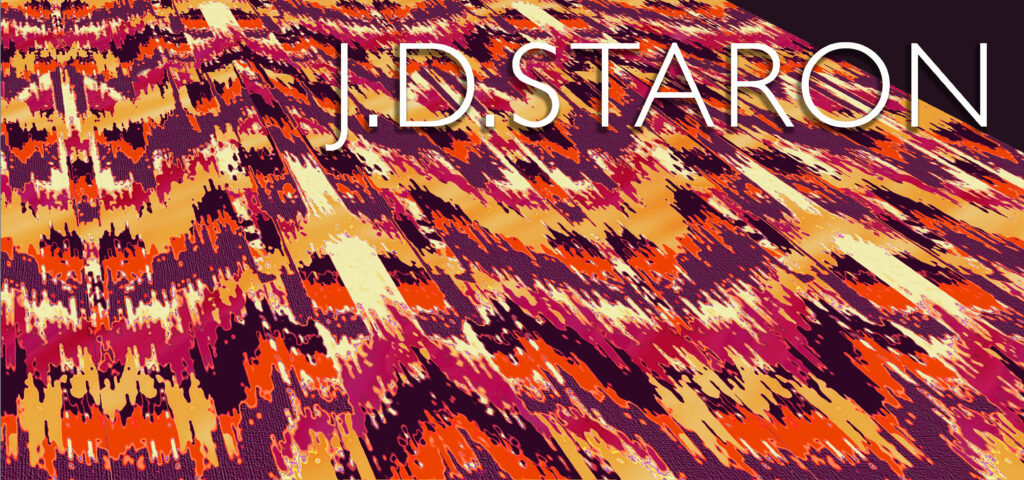 J. D. Staron | C-370
Abstract Tibetan Rug
Jakub Staron combined his limitless skills in painting, weaving, and designing to artfully produce the Abstract Collection. The hand knotted, wool and silk patterns are intentionally created in total abstraction and bear no reference to any recognizable form. The Tibetan Abstracts are imaginative, elusive, and emotionally charged.
---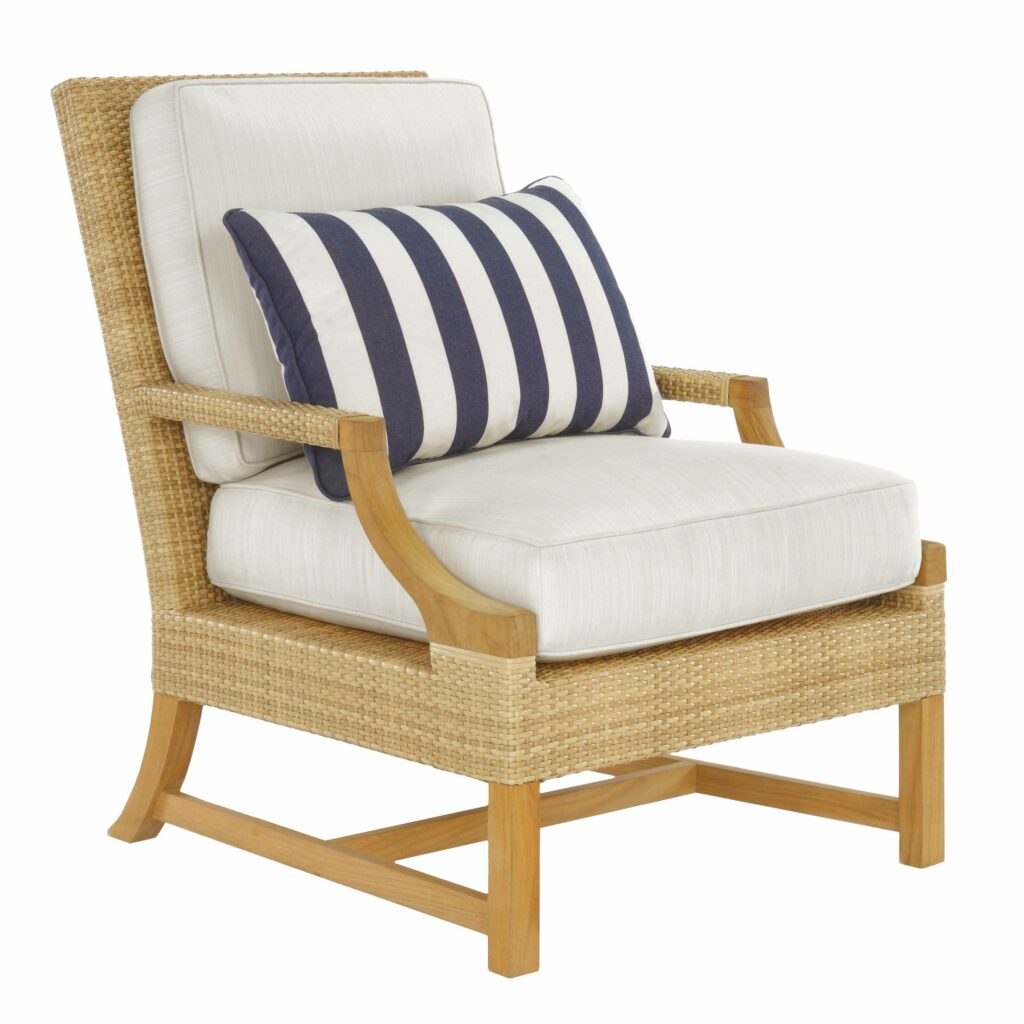 Michael Taylor Collections | Suite C-354
Michael Taylor Designs is pleased to announce the launch of the Riviera Collection, a new outdoor furniture collection by award-winning San Francisco interior designer Suzanne Tucker. Suzanne worked side-by-side with the legendary Michael Taylor, whose now iconic "California Look" took the design world by storm. The Riviera Collection by Suzanne Tucker for Michael Taylor Designs pays homage to the chic yet casual lifestyle of Santa Barbara – her hometown, often referred to as the Riviera of the West. We invite you to view the new collection at our showroom here at the DCOTA.
---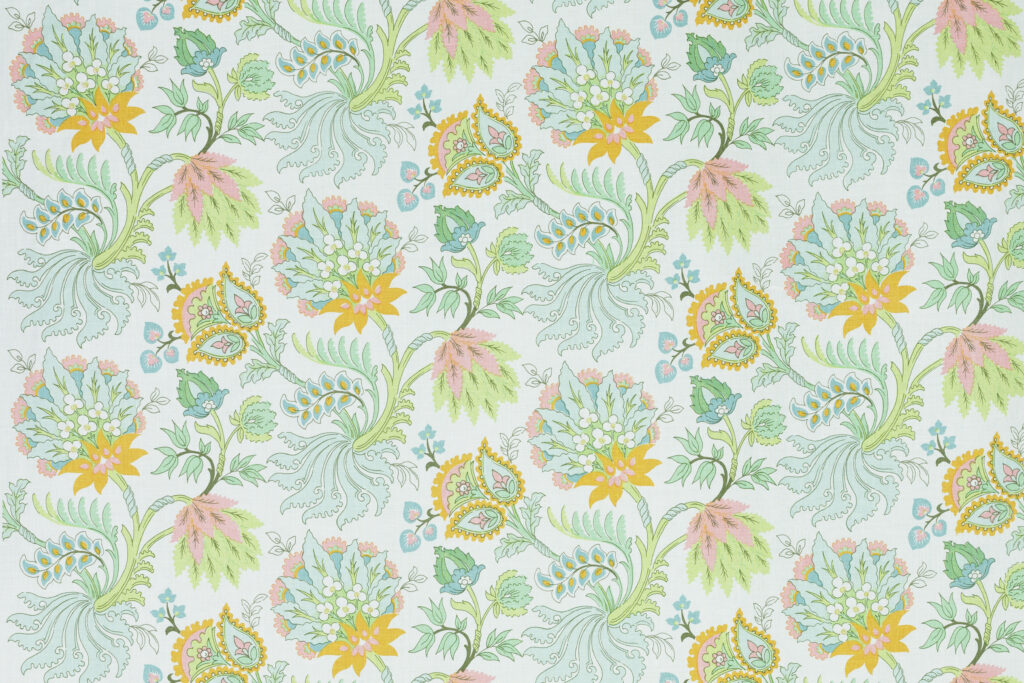 John Rosselli & Associates | Suite A-128
Raoul Textiles
We are proud to announce Raoul Textiles has introduced exciting new designs for the season! This year's new collection is inspired by bold, unusual floral and beautifully complemented by small scale detailed designs. The collection expands the popular Delft Collection with new prints and new color ways of existing designs, and establishes a new Ebony Collection with elegant blacks and grays. Raoul Textiles is also very proud to debut a new line of high performance indoor/outdoor fabrics, with a range of complementary colors and designs – including sheers. We welcome you to stop by the showroom to see all the new designs.
---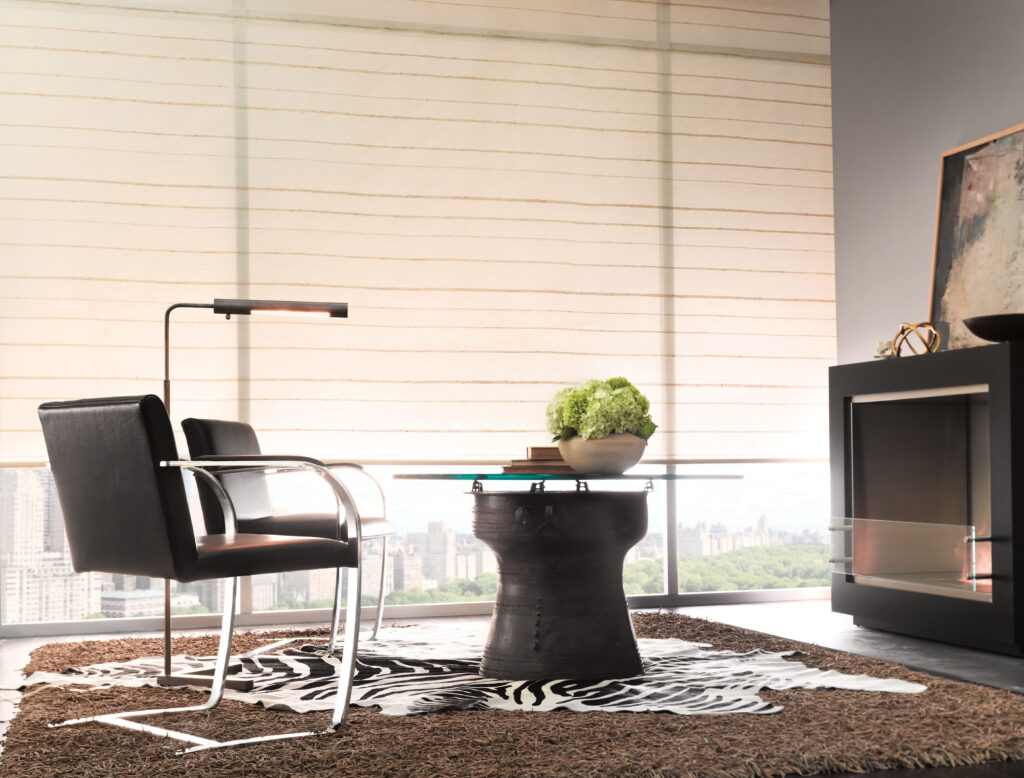 Crestron Electronics | Suite B-108
Crestron motorized shades feature the Hartmann&Forbes® Collection—beautifully unique textiles handwoven by talented artisans. The entire collection is made from natural fibers sustainably grown and artfully hand-loomed. Infused with a rich sense of tradition, each custom weave brings timeless warmth, elegance, and refinement to any room.
---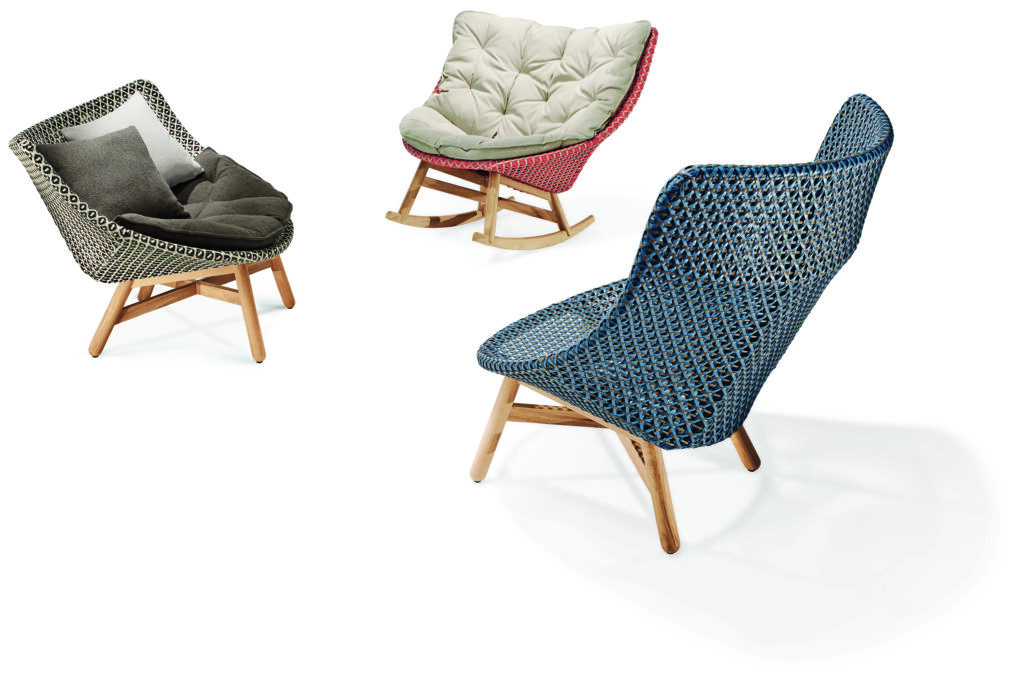 DEDON | Suite C-120
MBRACE
Designed by Sebastian Herkner, MBRACE takes a joyfully unconventional approach to poolside furniture, bringing DEDON Fiber eating and a solid teak base together for the very first time. The result is an eye-catching, instantly likable collection of chairs—wingback, lounger, rocker and optional footstool—that captures the spirit of barefoot luxury while extending the DEDON design language into new, more Nordic territory.
---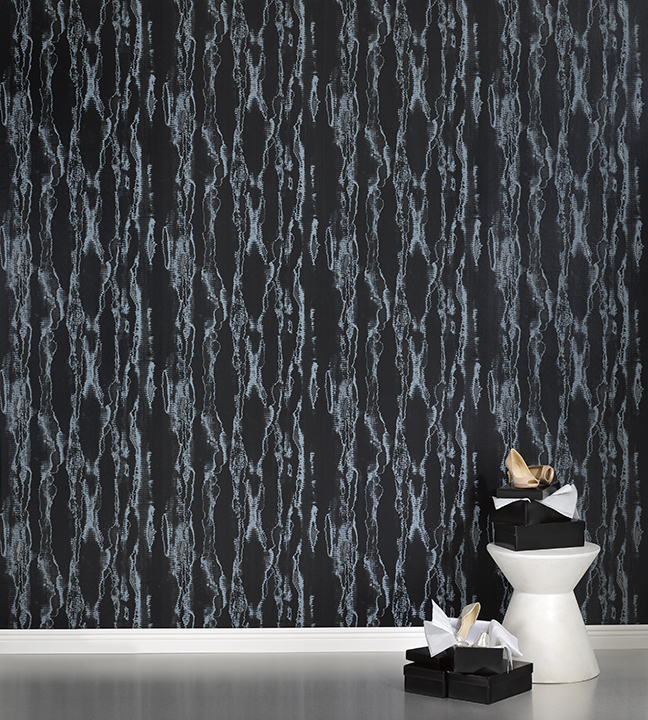 Innovations | Suite C-350
Burnish
Fashion inspired Innovations' newest wallcoverings collection. "You see it in our material selection, patterning and colors," says VP of Sales Michael Freedman. Burnish, for example, replicates a pattern the Innovations Design Studio discovered while window shopping for jewelry in NYC. The 54-inch, Type II vinyl wallcovering has an impressive scale designed to perform in public spaces as well as private kitchens and baths. Burnish is available, through Innovations, in six metallic colors that shine through in rich tones like Pewter, Gold Dust and Antique Bronze.
---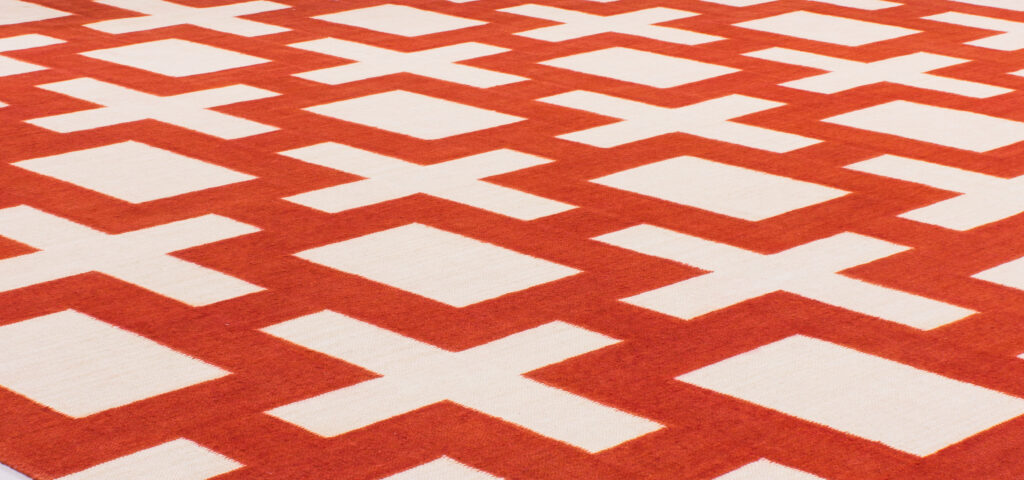 J. D. Staron | C-370
Kilim, JS101, Ivory-DK-01
Never has a flat weave been so chic! Jakub Staron specialized in crafting and producing unique floor coverings for all types of design projects. His Kilim collection merges the texture of an antique flat weave, with strong, geometric, and modern patterns. The look is basic, but depending on the design and how you color them-the rugs are purely original and completely of the moment. The Kilim collection is innovative, edgy, clean, modern, and earthy.
---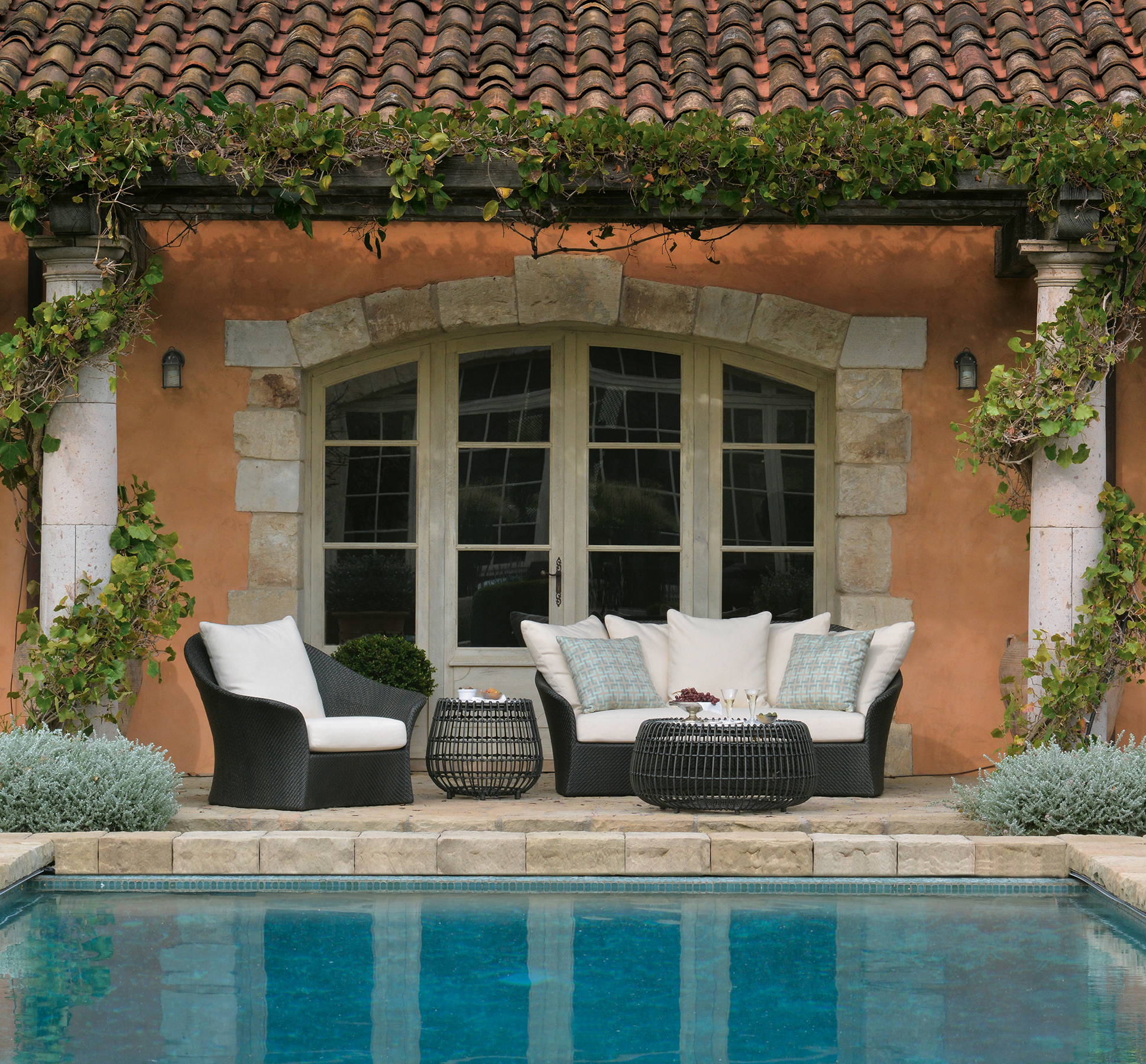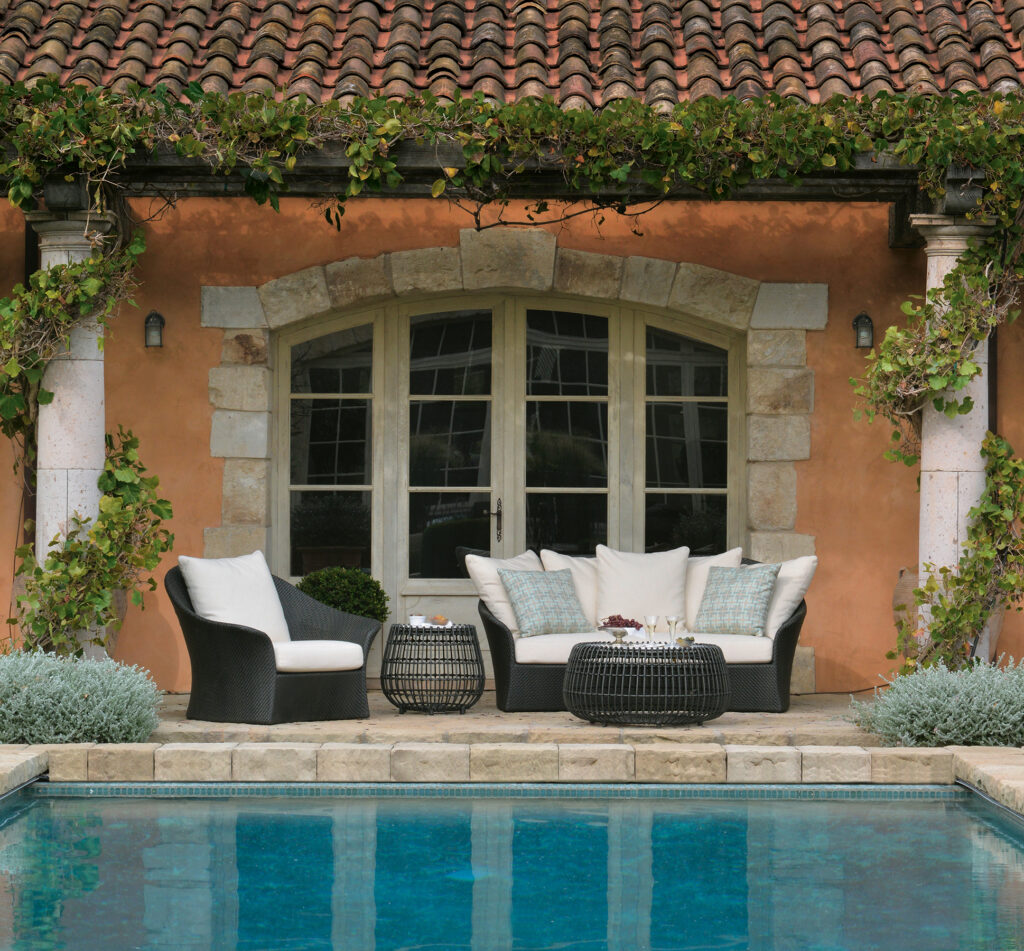 JANUS et Cie | Suite A-123
The Wing collection features an extraordinary balance of craft and comfort. Inspired by the gentle curve of a bird's wing, Wing lounge and dining seating elements feature sumptuous cushions and pillows. The collection's intricate herringbone weave in Nimbus or Lava JANUSfiber pairs beautifully with the open structure of Vino dining and occasional tables. These luxurious Janice Feldman designs complete exquisite spaces indoors and out.