CreativeZen
Thursday, March 8 // 8:30 a.m. – 10:30 a.m.

---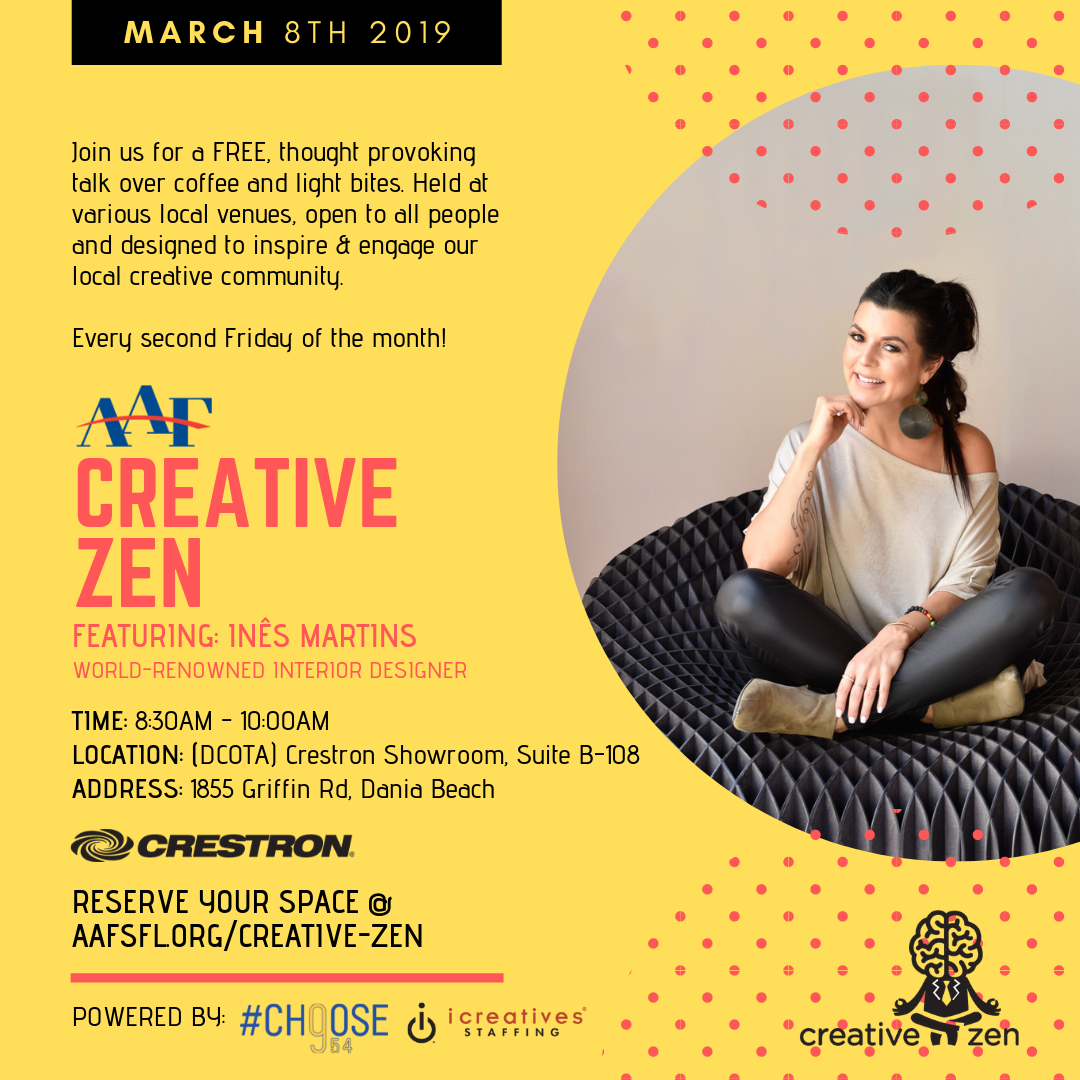 Hosted by Crestron, Suite B-108
About Inês:
Inês is originally from Portugal and the owner of Inês Martins Design, a full service Interior Design firm based in Miami known for its luxurious interiors that are modern and tranquil, with a focus on the art of intention, allowing good energy to flow in every space created.
She believes in new ways of creating harmony and balance in a home working with emotions through decoration and design, producing a high impact of positive energy into the lives of her clients.
We go through various stages of life, love, family, health, business, and relationships sometimes without giving careful thought to transitioning our home.
Inês believes our outer world is a reflection of our inner world. To fully embrace and attract the life we desire, our surroundings must also change to connect.