SFIFW: Charity Fashion Show at DCOTA
Thursday, September 27 // 6:30 p.m. to 9:30 p.m.

---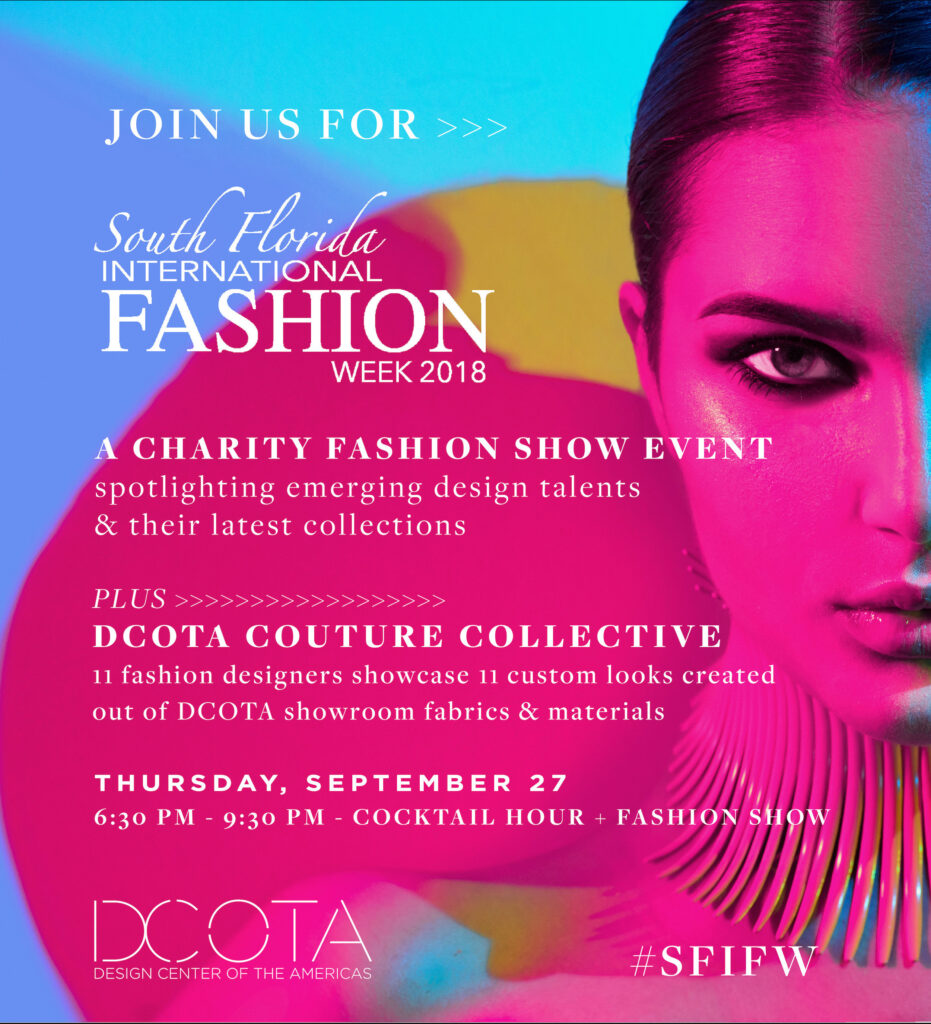 #sfifw
---
We're excited to be hosting one of six fashion shows during South Florida International Fashion Week (SFIFW) – a charitable event presented that supports the Fashion for a Cause Foundation (FFACF), a 501c3 non-profit organization. SFIFW is a premier fashion event like no other that spans across major cities all throughout South Florida, offering emerging and established local, national, and international designers the opportunity to showcase their collections to consumers, retailers, and the media while giving back to the fashion community.
Presented by Porsche West Broward, The professionally produced runway show held in Atrium B at DCOTA will feature the latest collections from four designers who have been handpicked to debut their latest collection at this event. Designers include:
To integrate the world of interior design into the fashion show experience, DCOTA has partnered with the show's producers and 11 participating fashion designers to develop a "Destination" themed couture garment collective made out of fabrics and materials donated by the design center's showrooms.
 This 11-piece DCOTA Destination themed collective will be exhibited during a cocktail hour and modeled during the fashion show in addition to the designer's collections.
Fabrics have been donated by: DEDON, ROMO, Duralee, Cowtan & Tout, Kravet, Lee Jofa, Brunschwig & Fils, Quadrille, Schumacher, HOLLY HUNT, Clarence House, David Sutherland, Donghia.
Custom rings will be created & donated by: Sherle Wagner International
---